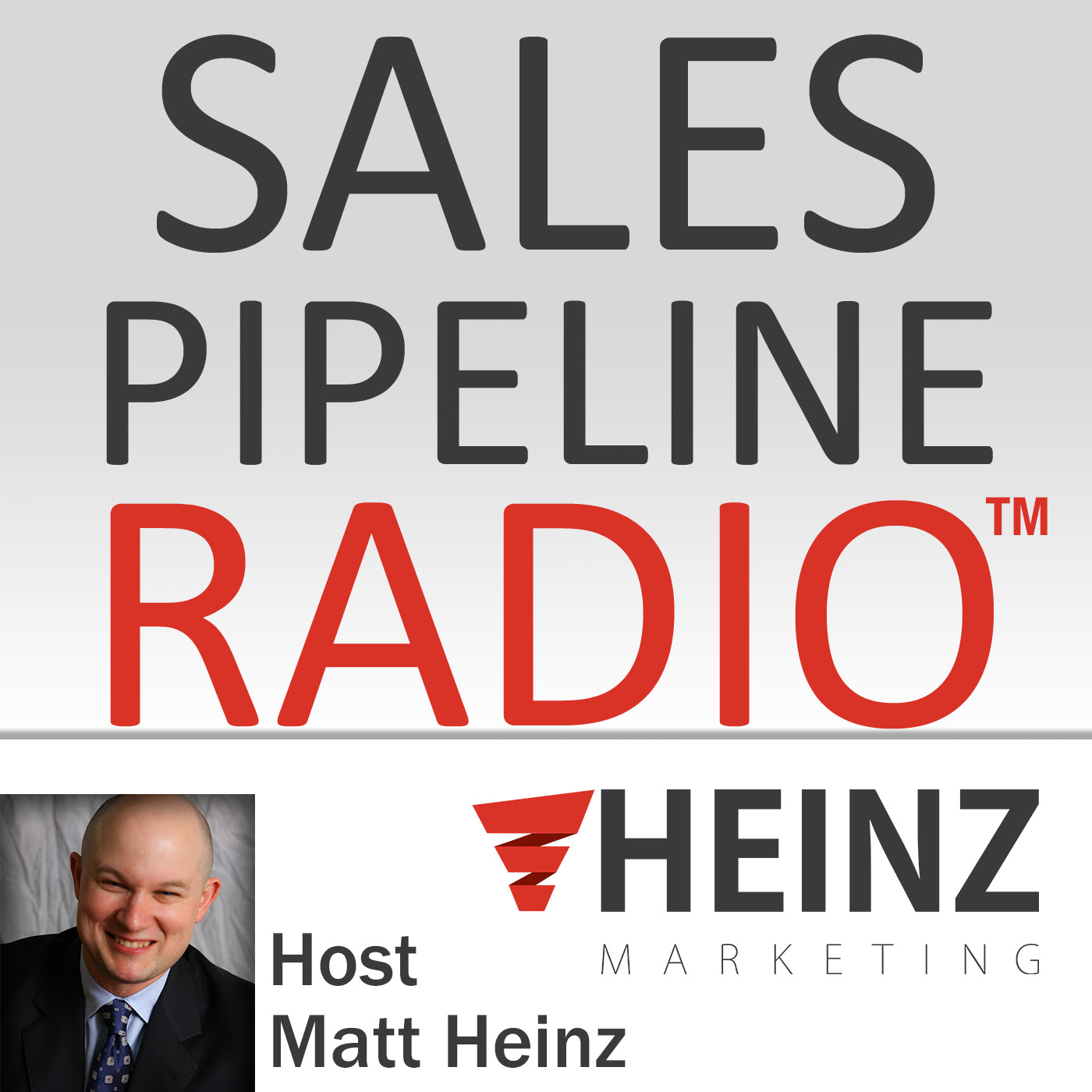 We feature the brightest minds in B2B sales and marketing, sharing secrets to driving greater volume, velocity and conversion of sales pipelines in any industry. We cover the entire pipeline– demand generation, lead management, sales effectiveness, technology and more– all focused on helping you find, manage and win more business.
Episodes
Thursday Jun 22, 2023
Thursday Jun 22, 2023
This week's show is entitled, "Tiffani Bova Will Change The Way You Think About Growth".  My guest is Tiffani Bova who is the global customer growth and innovation evangelist at Salesforce, and the Wall Street Journal bestselling author of Growth IQ. Over the past two decades, she has led large revenue-producing divisions at businesses ranging from start-ups to the Fortune 500. As a Research Fellow at Gartner, her cutting-edge insights helped Microsoft, Cisco, Salesforce, Hewlett-Packard, IBM, Oracle, SAP, AT&T, Dell, Amazon-AWS, and other prominent companies expand their market share and grow their revenues. She has been named one of the Top 50 business thinkers in the world by Thinkers50 twice. She is also the host of the podcast What's Next! with Tiffani Bova.
Author Site: tiffanibova.com Social @tiffani_bova Twitter Instagram LinkedIn
Tune in to:
Gain insights from a global study revealing shocking gaps between C-suite executives and employees, with only 20% of customer-facing employees feeling their technology enables collaboration and productivity.
Discover how outdated processes, silos between teams, lack of data access, and inadequate training hinder employee success, ultimately impacting the delivery of an exceptional customer experience.
Learn what is one of the most impactful things employees need that happens to be basic and FREE
Explore the crucial intersection of employee and customer interactions, where the book "The Experience Mindset" focuses on empowering employees to deliver on executive promises and create a seamless, hassle-free customer experience.
Watch the video, listen in now and/or read the transcript on the Heinz Marketing blog (search "Tiffani Bova")
Matt interviews the best and brightest minds in sales and Marketing.  If you would like to be a guest on Sales Pipeline Radio send an email to [email protected].