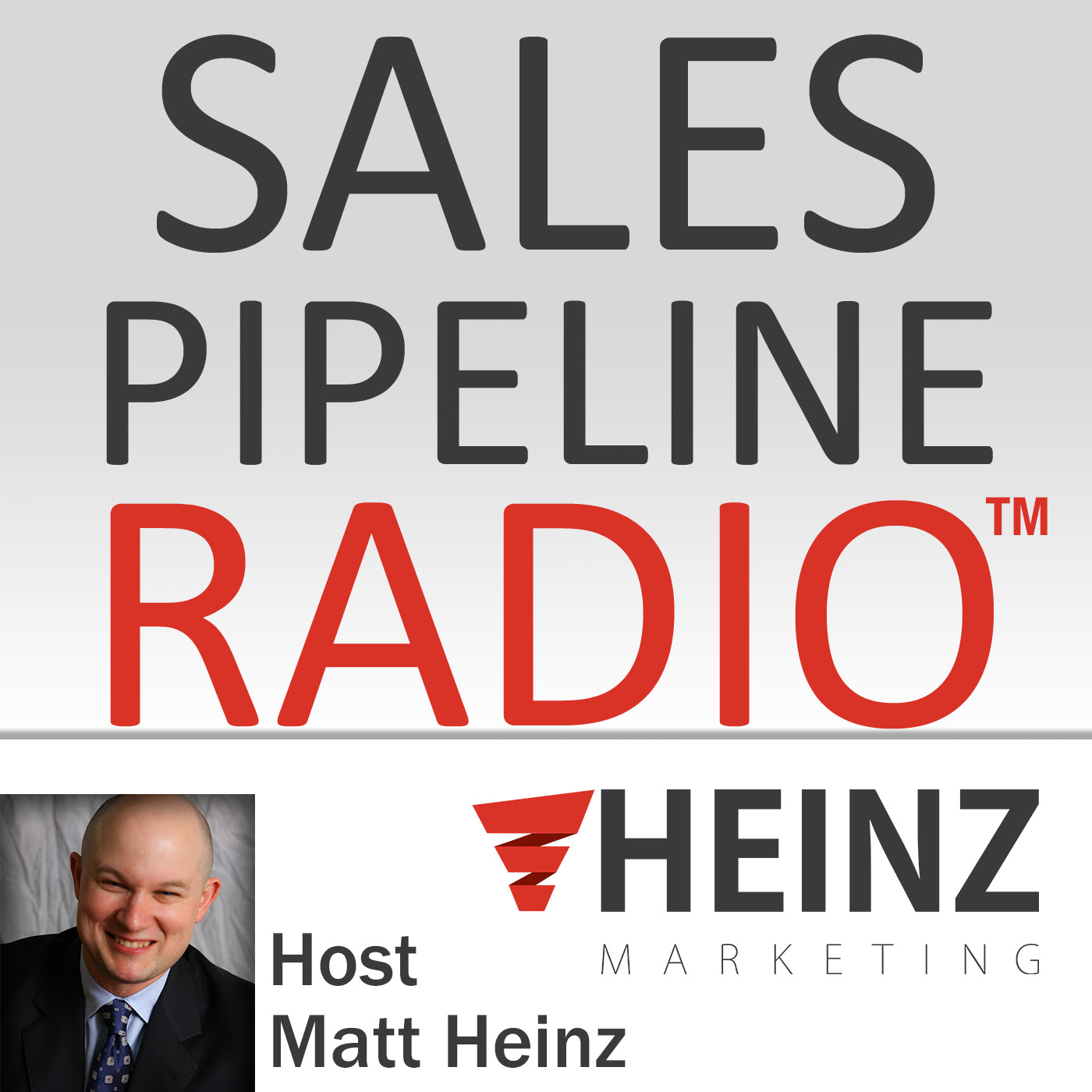 We feature the brightest minds in B2B sales and marketing, sharing secrets to driving greater volume, velocity and conversion of sales pipelines in any industry. We cover the entire pipeline– demand generation, lead management, sales effectiveness, technology and more– all focused on helping you find, manage and win more business.
Episodes
Tuesday Nov 08, 2016
Tuesday Nov 08, 2016
Our guest today is Jim Ninivaggi, Senior VP of Strategic Partnerships at Brainshark, Inc. Some of what we are covering in this episode is:
How do you define sales enablement?
Can you walk us through the evolution of the sales enablement function? What did it 

look like five years ago? What's the state of sales enablement today?

Where do you see sales enablement one year from now?
What are some key, top-of-mind issues that sales enablement leaders are focused on?
What are some issues they may not be focused on but should be?
About our guest:
Jim Ninivaggi is senior vice president of strategic partnerships at Brainshark, Inc., a leading sales 
enablement solutions company. He has three decades of experience studying and driving sales 
productivity. Prior to Brainshark, Jim founded and led the sales enablement research practice at 
research and advisory firm SiriusDecisions – publishing hundreds of research briefs, reports, and 
blog posts during his 10 years at the firm, and helping shape and raise awareness for the sales 
enablement space.
Ways to connect with Jim Ninivaggi and learn more about Brainshark:
Brainshark, Inc. (www.brainshark.com) – a leading provider of sales enablement 

solutions for training, coaching and buyer engagement, helping companies close more 

deals faster.

Brainshark Integration Engine – newly announced, this connects all the content, data 

and applications in organizations' sales enablement ecosystems.

Continual enhancements to Brainshark for Coaching, Brainshark's award-winning sales 

coaching solution. Brainshark for Coaching empowers sales managers to coach their 

teams anytime, anywhere – so reps are prepared to capitalize on every sales interaction.