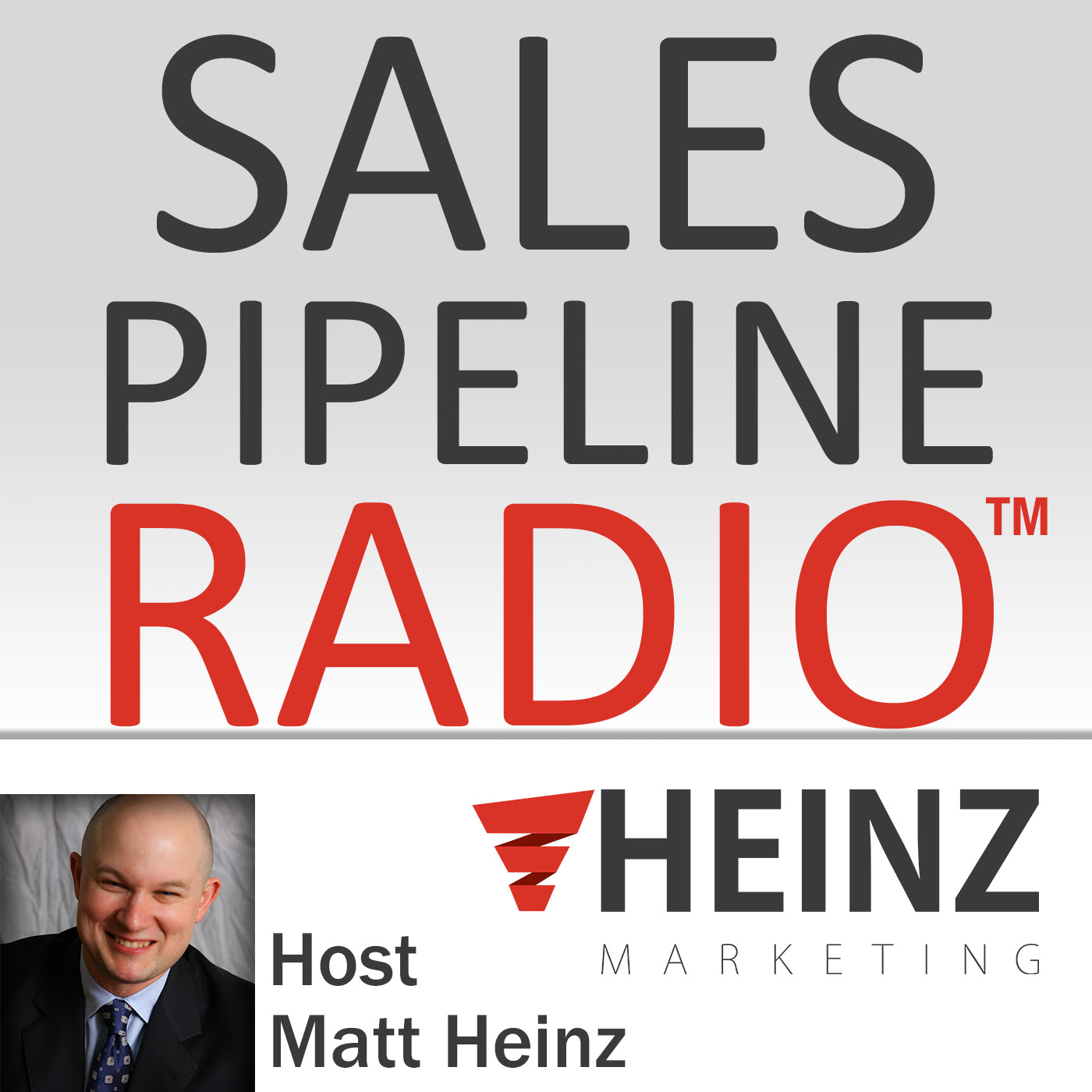 We feature the brightest minds in B2B sales and marketing, sharing secrets to driving greater volume, velocity and conversion of sales pipelines in any industry. We cover the entire pipeline– demand generation, lead management, sales effectiveness, technology and more– all focused on helping you find, manage and win more business.
Episodes
Friday Jul 24, 2020
Friday Jul 24, 2020
In this week's episode ("How to Personalize ABM: A Blueprint for Sales Executives") my guest is Kristina Jaramillo, President at Personal ABM.

I ask her to describe her approach and what her firm does. I love the angle they're taking, we don't see it often enough.


"We actually personalize everything from profiles, content, messaging, sales communications, because we want to get down to the level of the actual individual. Who is responsible within that account for different things? They're all going to have the end goal of increasing revenue for their company. But a sales rep is going to have a different goal than the SVP of Sales. Or whoever you're targeting, whatever decision making group you're targeting, they're all going to have different goals and we want to make sure to speak to all of them, so you can create that collective buy-in and change why they should be working with you versus maybe a competitor or why they even need to change at all."

We also talk a little bit about the personal account based approach and how that's different from how a lot of people think about ABM traditionally.  This and a lot more! 

Listen now and check out the full transcript and recording on the Heinz Marketing blog starting Mon. 7/20/20 at 6am PST.


Sales Pipeline Radio is sponsored and produced by Heinz Marketing on the Funnel Radio Channel.  I interview the best and brightest minds in sales and Marketing.  If you would like to be a guest on Sales Pipeline Radio send an email to Sheena.