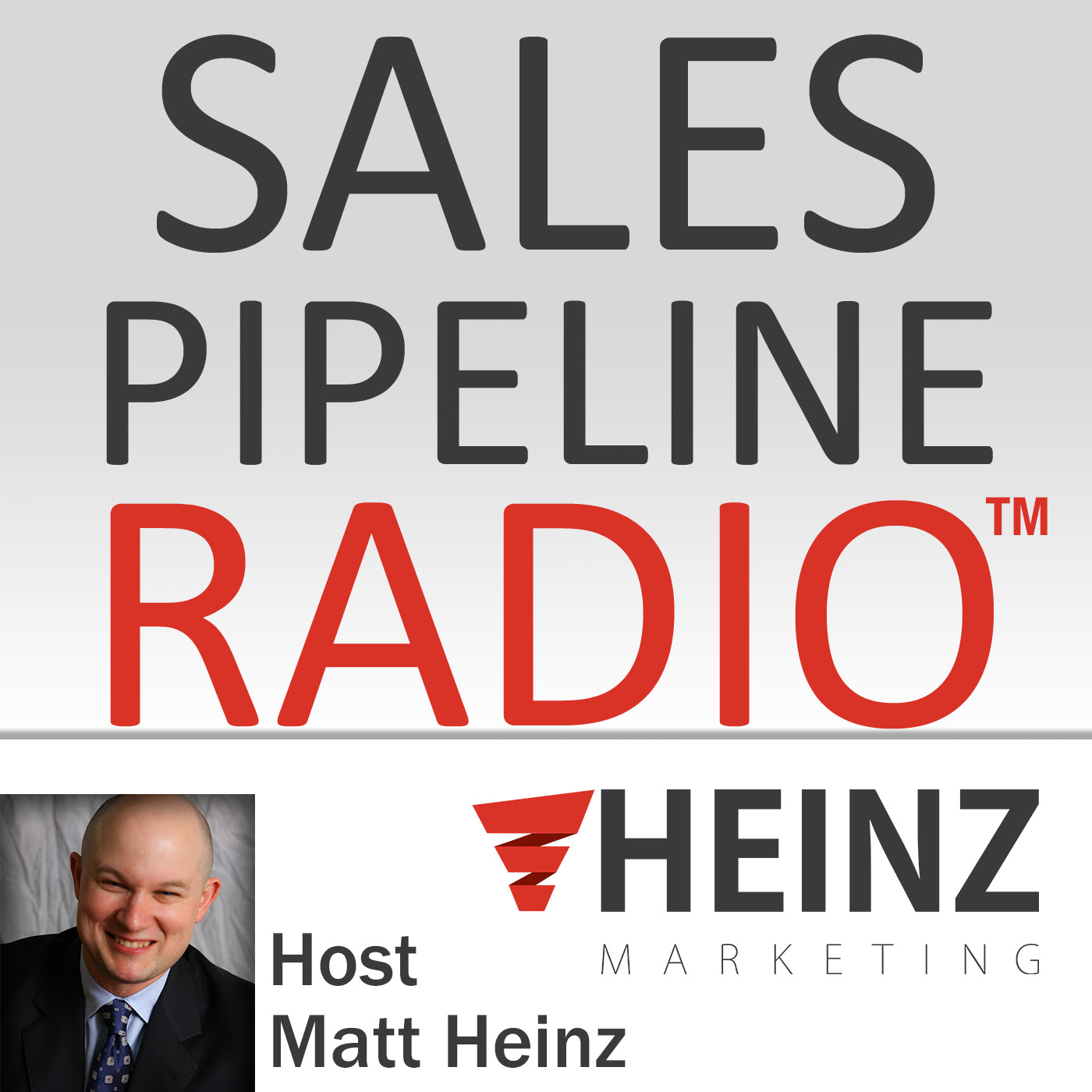 We feature the brightest minds in B2B sales and marketing, sharing secrets to driving greater volume, velocity and conversion of sales pipelines in any industry. We cover the entire pipeline– demand generation, lead management, sales effectiveness, technology and more– all focused on helping you find, manage and win more business.
Episodes
Tuesday Jan 02, 2018
Tuesday Jan 02, 2018
Don't miss this week's guest, Jen Spencer, VP of Sales & Marketing at SmartBug Media. 
We'll be live at 11:30 PST Thurs. 1/4.  Check back here for the recording no later than 1/8/18 and read the transcript on the Heinz Marketing blog on Mon. 1/15/18.  
We'll talk about: 
How to enable your entire go-to-market team: Best practices and advice to increase conversion rates and sales success
Some Highlights:
Intelligent Inbound
- Data-oriented
- Not just blogs and whitepapers -- web design, PR, sales enablement, creative working together to grow revenue and marketing ROI
- Importance of the marketing to sales handoff with inbound
- Evolution of public relations; how to use it to enhance inbound strategy
MORE ABOUT OUR GUEST: 
Jen Spencer is Vice President, Sales & Marketing for SmartBug Media, a leading intelligent inbound marketing agency that assists businesses in generating leads; increasing awareness; and building brand loyalty through inbound marketing, digital strategy, design, marketing automation, and PR.

Prior to her role at SmartBug, Jen was the VP of Sales and Marketing at Allbound, a partner sales acceleration software-as-a-service solution provider. She was responsible for developing and executing an inbound demand generation strategy, raising brand and market awareness for Allbound, and channel sales and marketing. She helped the company reach 50 percent growth in year-over-year traffic and a 363 percent increase in sales leads.

While serving as Director of Marketing at nettime solutions, acquired by Paychex in June 2014, Jen developed and executed an inbound lead generation and content marketing strategy while supporting a channel of referral, reseller, co-branded, and white-labeled partners. Through her role, the company saw a 103 percent increase in website traffic, a 415 percent increase in direct sales leads, and an 89 percent increase in revenue.

Whether she's writing a blog, delivering a speech, interviewing clients or managing agency relationships, aligning with her audience is always at the forefront of her mind. Jen subscribes to the notion that "we're all in this together," and great communication leads to great partnership. 

In her free time, Jen serves on the Board of Girls in Tech - Phoenix, a local chapter of the global non-profit focused on the engagement, education and empowerment of girls and women who are passionate about technology. 

If you get to know Jen, you'll discover she loves animals, technology, the arts, and really good Scotch. She's also the mother of twin teenage boys which means there's likely a lone dirty sock in every room of her house.
Comments
(1)
To leave or reply to comments, please download free Podbean or
Generally great content, but if you are not a football fan, about 30% of the time listening will not be valuable.