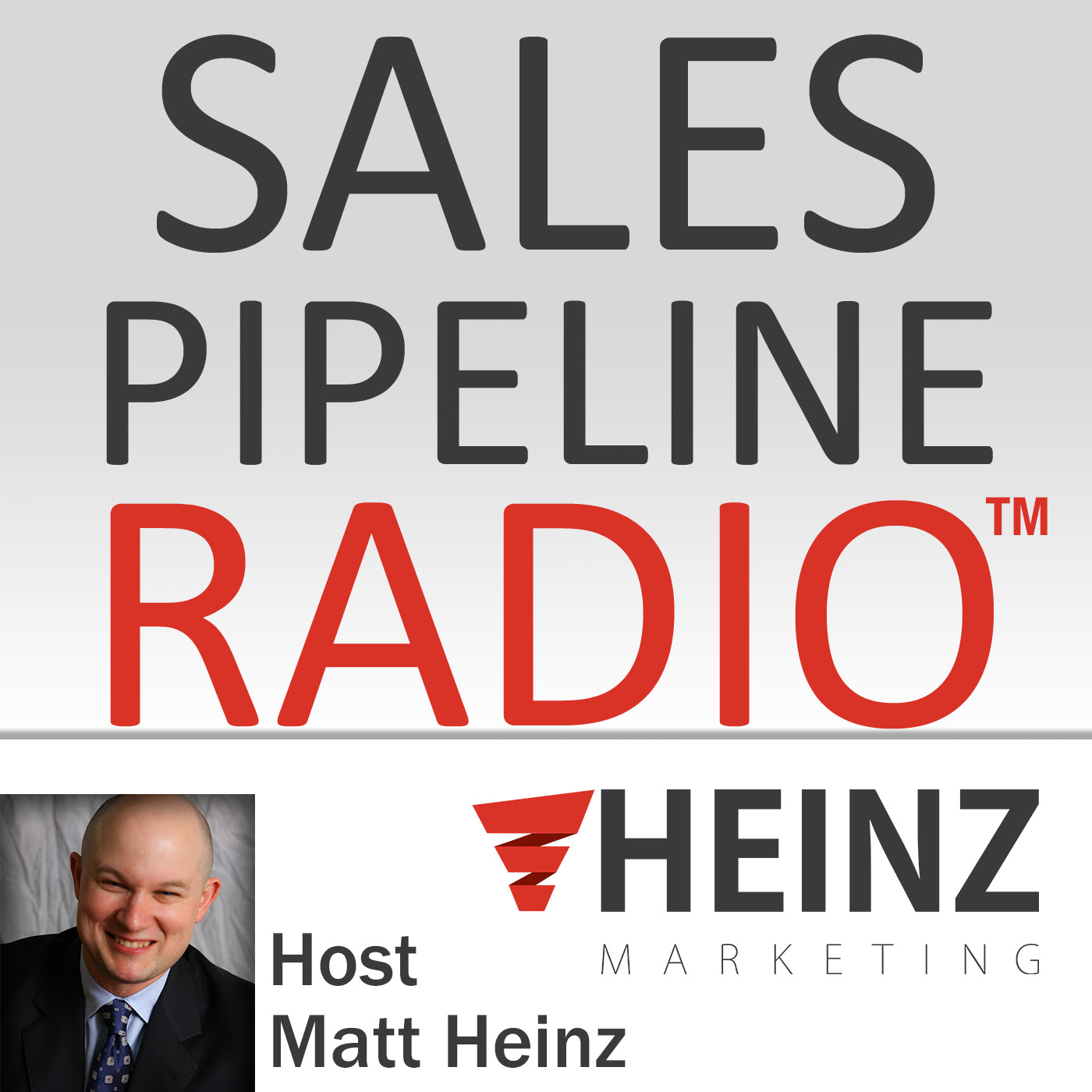 We feature the brightest minds in B2B sales and marketing, sharing secrets to driving greater volume, velocity and conversion of sales pipelines in any industry. We cover the entire pipeline– demand generation, lead management, sales effectiveness, technology and more– all focused on helping you find, manage and win more business.
Host, Matt Heinz will bring guests to you with tips to help you build your sales pipeline. topics to include: Social Selling, Pipeline Management, Content Strategy and case studies, the latest in marketing technology - the good, the bad and the ridiculous, Sales Enablement, and Demand Generation.
About Matt Heinz
Prolific author and nationally recognized, award-winning blogger, Matt is President and Founder of Heinz Marketing with 20 years of marketing, business development and sales experience from a variety of organizations and industries. He is a dynamic speaker, memorable not only for his keen insight and humor, but his actionable and motivating takeaways. 
Matt's career focuses on consistently delivering measurable results with greater sales, revenue growth, product success and customer loyalty. He has helped organizations such as Amazon, Seagate, Morgan Stanley, The Bill & Melinda Gates Foundation and many others create predictable, repeatable sales & marketing engines to fuel growth.
Matt is a repeat winner of Top 50 Most Influential People in Sales Lead Management and Top 50 Sales & Marketing Influencers.  Matt is living through the renovation of a 105 year old historic farmhouse in Kirkland, Washington with his wife, Beth, three young children, dog, rabbits, and chickens.
You can read more from Matt on his blog, follow him on Twitter, LinkedIn or check out his books (listed below) on Amazon.com.