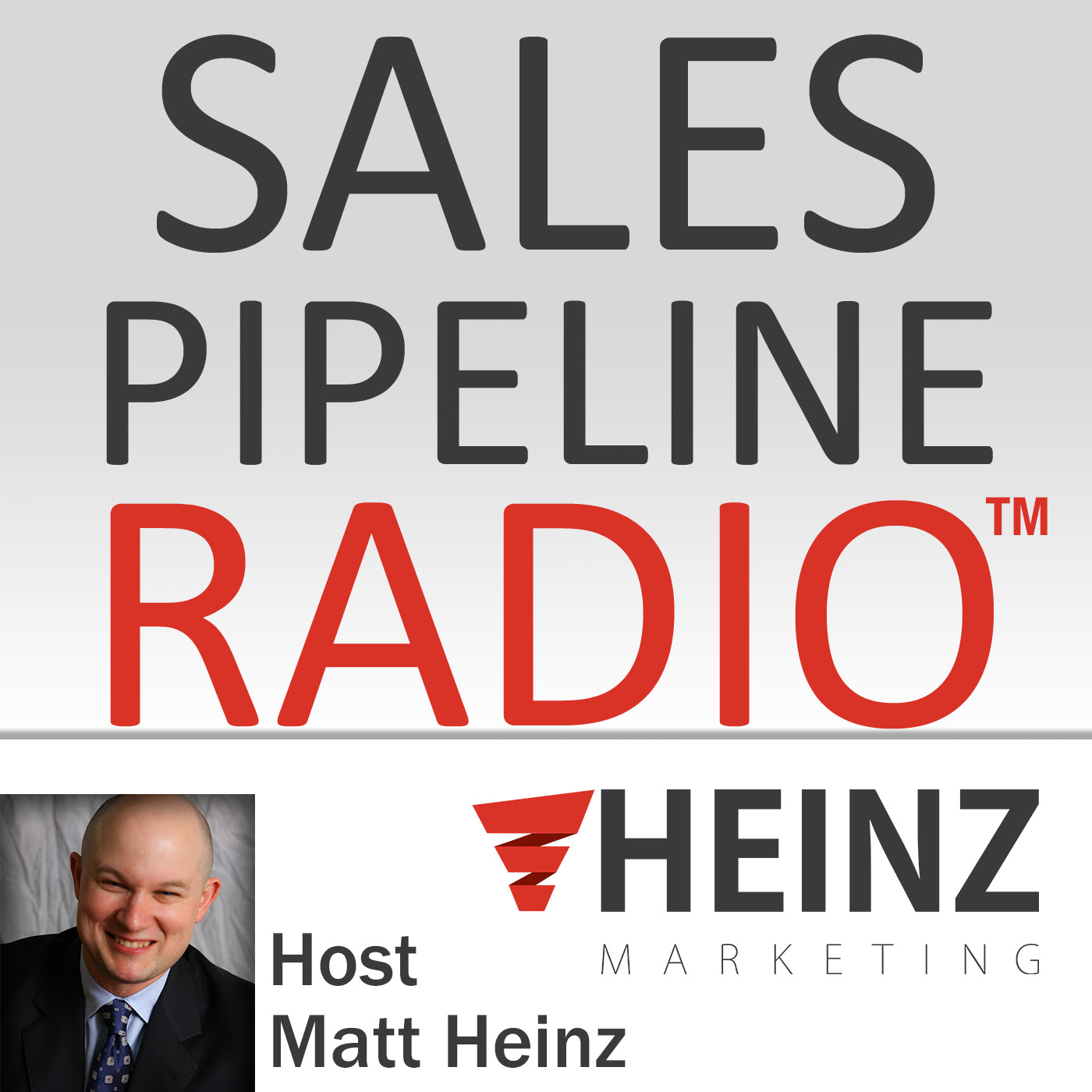 We feature the brightest minds in B2B sales and marketing, sharing secrets to driving greater volume, velocity and conversion of sales pipelines in any industry. We cover the entire pipeline– demand generation, lead management, sales effectiveness, technology and more– all focused on helping you find, manage and win more business.
Sales Pipeline Radio is brought to you by Heinz Marketing
PIPELINE STRATEGY + MARKETING EXECUTION
Grow your B2B business. Increase your pipeline. Reach more of your customers.
Heinz Marketing
 is a B2B marketing and sales acceleration firm that delivers measurable revenue results. Every strategy, tactic, and action has a specific, measured purpose. Most firms focus on the activities. We promote the outcomes.
We are sales pipeline strategy people at heart – math marketers and sales strategists who embrace revenue responsibility. We know that what really matters is sales pipeline, closing business and accelerating revenue. Period.
Our proven methodology delivers real B2B results based on buyer insights, market-driven best practices, and rapid feedback loop to improve and sustain the results you see.
DEMAND GENERATION
Our proven, buyer-centric demand generation programs take into account the unique nature of your business, customers and industry – applying proven best practices to create a repeatable, scalable engine of qualified opportunities and long-term pipeline. Our approach covers strategy, design and execution – including online and offline efforts that align buyer intent with your sales process to increase both immediate and long-term conversion yield.
PIPELINE MANAGEMENT
At any given time, according to CSO Insights, only 3 percent of your prospective customers are in an active buying cycle. That means, in today's buyer-controlled sales environment, managing long-term prospect relationships at every stage of the buyer's journey, lead development process and sales cycle is more important than ever before. Our approach combines content, technology, process and tight integration between sales and marketing to increase future engagement and decrease acquisition costs over time.
SALES ENABLEMENT
Today's sales organizations require a deeper, integrated focus on tools, productivity best practices, automation and a more precise approach to full-function sales technology. Our approach to sales enablement tightly integrates sales and marketing into a seamless customer journey and story, accelerating buyer understanding, intent and conversion. This includes content, support materials, case studies and purchase validation tools, and much more.
CONTENT STRATEGY
We believe deep customer understanding is at the heart of great sales and marketing execution. This includes knowing what makes your customers tick, as well as how and why they buy. Customer insights translate to a buyer-centric content strategy that accounts for all relevant formats, channels and voices across each stage of the buyer's journey.
INSIDE SALES EFFECTIVENESS 
According to Vorsight, the average sales professional spends just 33 percent of their day actively selling. Our sales effectiveness and efficiency practice identifies the root causes of inefficiency on your sales floor, including a proven and tactical program (including process improvements, technology implementation and more) to dramatically increase sales team satisfaction, efficiency and results.
MARKETING TECHNOLOGY
The sales and marketing technology landscape continues to become more complex and more confusing every day. Our exclusive marketing technology practice can help you make sense of the tools, systems and sequences that are ideal for your organization and culture. This includes vendor evaluation and selection as well as implementation, execution and refinement support.